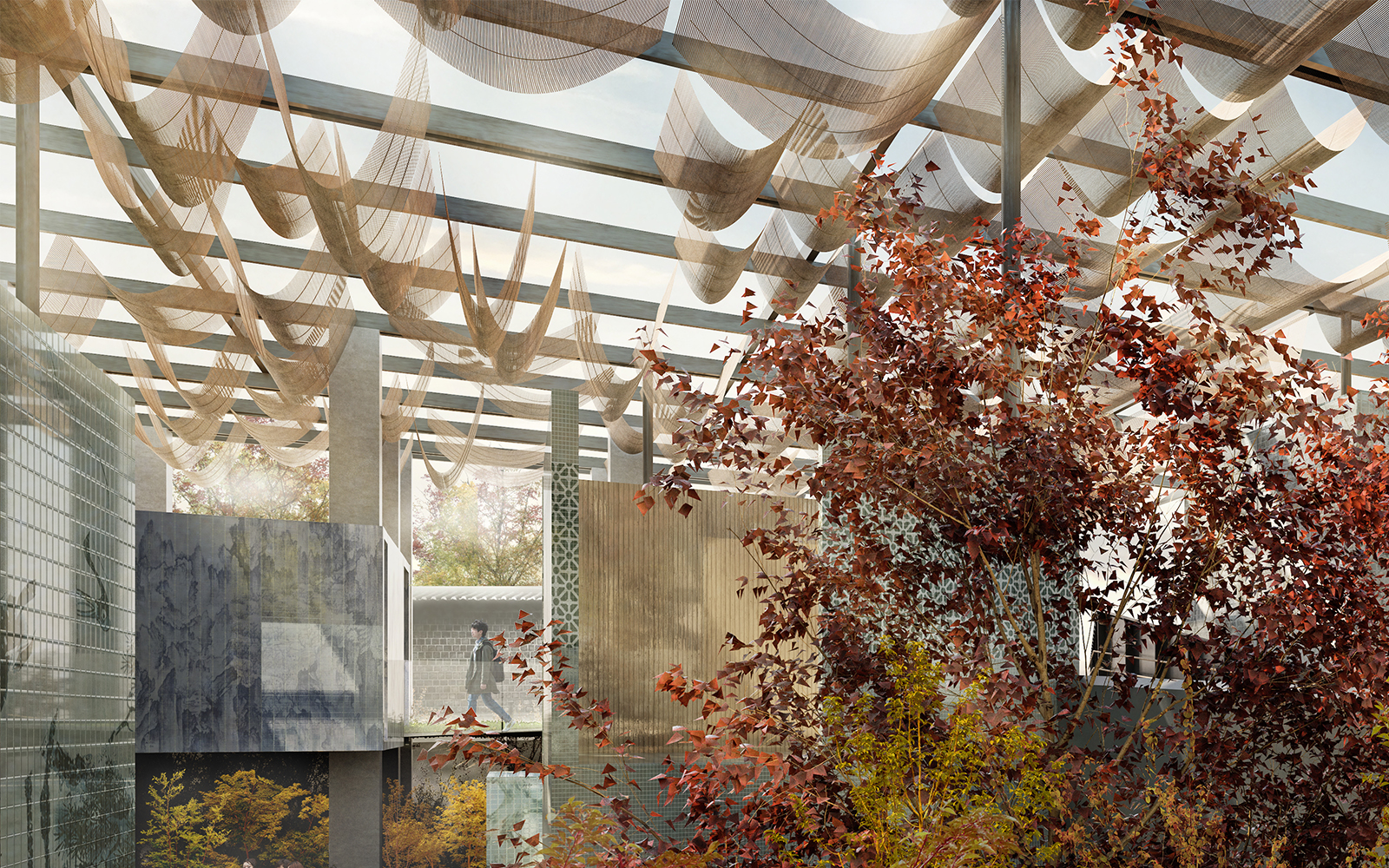 Sejong-daero in Seoul, Korea

Date:
2015
Status:
Sejong-daero Historic Cultural Space International Competition in Seoul, Korea
Category:
Landscape, Facility, Culture
Tags:
Sejong-daero Seoul Competition, Public Space Korea
Credits
Client: Seoul Metropolitan Government
Location: Partial Section of Sejong-daero, including the former National Tax Service Building Site,Taepyeong-ro 1, Jung-gu, Seoul, Korea
Competition: Sejong-daero Historic Cultural Space International Competition in Seoul, Korea
Program: Landscape and public space, civic and cultural programs
Study Area: 3Ha
Site Area: 2.400,00m2
Built Area: 2.282,00 m2
Budget: 11.070.000€ (KRW 13.500.000.000)
Architecture: Gutiérrez-delaFuente Arquitectos
Landscape: Dane Currey Landscape Architect (Currey'd, Shanghai)
Collaborators: Sergio González (L+B Visualizations), Lara Casabona, Daniel Bueno
"ON COMMON GROUND", RECONNECTING SEOUL URBAN IDENTITIES
● Creating a heritage of the future: 'On Common Ground' is anchored around turning point in history, a proposed reconciliatory point in the shared timelines of the peoples of South Korea and Japan, a point which can allow for historical understanding and acceptance and ushering in a subsequent period of forgiveness and unprecedented spirit of cooperation in moving together for a common good for the East Asia region.
● A small action with a big effect: Sejong-daero's prominence at the heart of the Joseon Empire heart is still reflected in contemporary society with developments such as the new City Hall and the positioning of the source water plaza for Cheonggyecheon not more than 250 meters further north. A small action with a big impact of linking the site's precinct into a larger urban context, and potentially be the first step in a new pedestrian friendly streetscape revitalization stretching the length of Sejong-daero from Gwanghwa-mun to Sungnyemun Gate.
● Answering to a complex context with six traditional elements: all the goals are materialized and joined with a strategy based on six traditional elements of the Korean public scene, decontextualized and transformed with a high degree of creativity. 01. The Reconciliation Wall or upcycling the pre-existences: while the pilars are maintained as a testimony of the recent history, the basement is upcycled. The rubble from the demolition is reused to build a reconciliation wall, and as a surface treatment for a SuDS. 02. The East Sea Garden or sharing a common background: as a moment of reconciliation, the landscape created will be one reminiscent of the larger islands which populate the East Sea (Sea of Japan), hilly verdant islands such as Jeju (Gotjawal Forest) and Tsushima – islands which share the coastal ecology of both South Korea and Japan. 03. The Hill Trail or dealing with different levels in public space: the two different levels of the public space are connected by a ramp, a reference to the favourite national of past time of trekking the hills of the countryside. 04. The Bangs or activating the public scene from the local habits: a series of small pavilions -bangs, which allow for customisation, programming and eventual ownership by the community. These bangs are an evolution of the local 'bang / 방' archetype. 05. The Big Bang or transforming a vernacular spatial element: the «big bang», is an urban big box that joins all the elements of the proposal in proper urban scale to dialogue with the context. 06. The Protective Shadow or triggering a social and natural ecosystem: the volume of the big bang is transformed in a canopy, in order to control the climate conditions and provide shadow for the outdoor activities and, also provide spray mist irrigation for the garden below. The retractable blinds are an interpretation of the traditional bamboo and reed window blinds.