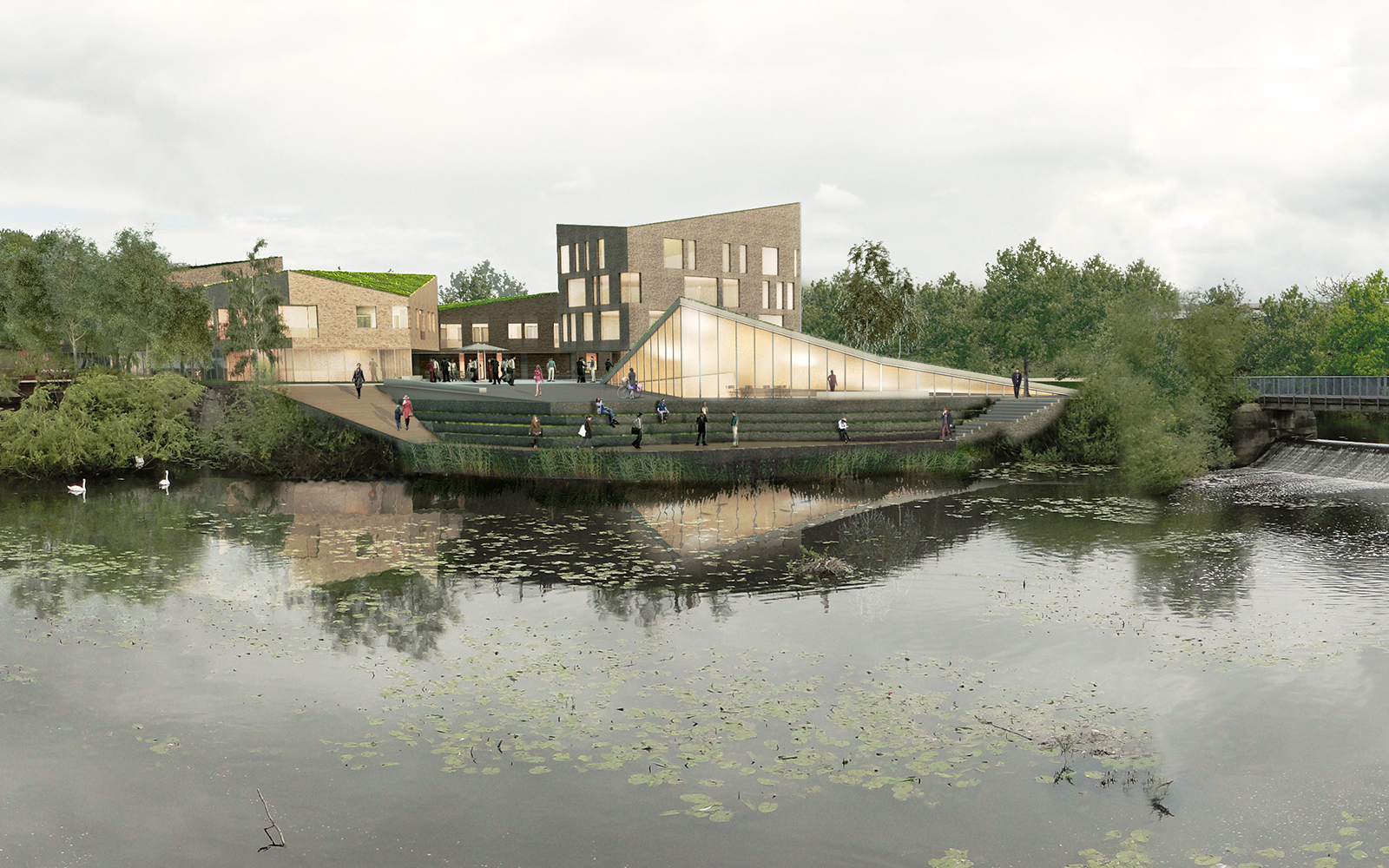 Soar Island in Leicester, UK (Shortlisted RIBA Competition)

Date:
2015
Status:
Shortlisted, RIBA International Ideas Competition for the Regeneration of Soar Island in Leicester, UK
Category:
Masterplan, Urban Regeneration, Conversion, Landscape, Mixed-Use, Residential
Tags:
RIBA Competition, Soar Island Leicester, Industrial Conversion UK
Credits
Client: Leicester City Council
Location: Soar Island (River Soar / Grand Union Canal), Leicester. United Kingdom
Competition: Shortlisted, RIBA International Ideas Competition for the Regeneration of Soar Island in Leicester, United Kingdom. A public consultation event followed the first stage of the competition, involving experts and citizens feedback in the second stage. The competition was managed by The Royal Institute of British Architects (RIBA) on behalf of Leicester City Council
Program: Masterplan, landscape and public space, residential-led mixed-use neighbourhood (housing, offices, commercial, community, leisure)
Site Area: 0.87 Ha
Built Area: 4.850,00 m2
Budget: £26.000.000,00 ("Waterside" Area)
Architecture: Gutiérrez-delaFuente Arquitectos
1st Stage Collaborators: Natalia Escudero, Mario Sierra, Javier de Andrés
2nd Stage Collaborators: Sergio González, Diego Hernández (video), L+B Visualizations
Video: Soar Island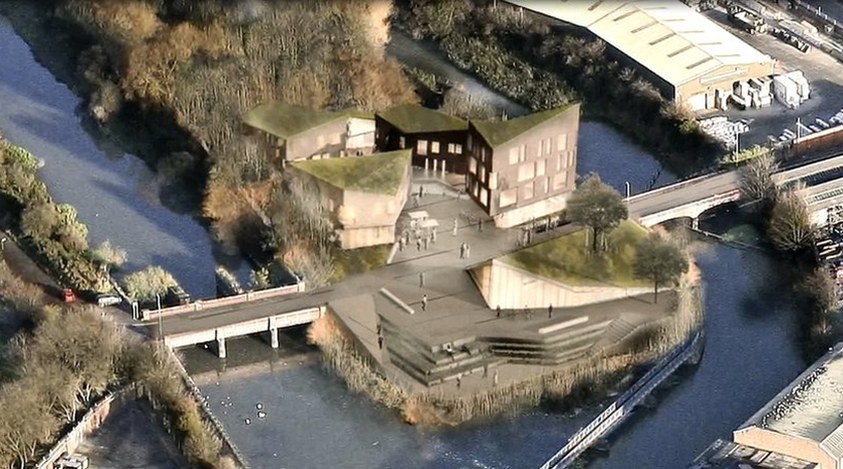 PLANNING AN INFRASTRUCTURE THAT ORGANIZES NATURAL LIFE
● A Regeneration Process: Soar Island is located on the confluence of the River Soar and the Grand Union Canal, at the heart of Leicester's Waterside. The conversion process focuses on one site within Waterside-a unique piece of land which is expected to be brought forward in one of the first phases of Waterside development. At 0.87 ha (2.15 acres) the site is currently a mixture of industrial works, open space and woodland, but Leicester City Council believe it offers unrealized potential in the form of a mixed-use, that includes high quality open space and public realm and, enables public access to the Island.
● A Waterside within the Waterside: the Soar Island transformation is based on a residential-led mixed-use program to produce a robust framework throughout the time for the conversion, to develop a "Waterside within the Waterside" as an urban gateway, and to create an infrastructure that organizes natural life.
● Reclaiming the public space & more: the methodological approach is based on five strategies to negotiate with the complexity of the context:
01. Reclaiming the public space: a North-South sequence of three landscape units acts as the backbone to guide the plan. The public sphere is permeable to the nature, especially to the water, due to a high degree of porosity (mediator between city & nature), and a fragmented fabric.
02. Reintegrating the natural rhythms: the proposal is anchored in the existing natural values and the potential of an active waterfront, as the promise to build a shared community.
03. Triggering social & functional diversity: the notion of diversity, supported by a strong identity, is understood as the main asset to reach a desirable robustness. A residential-led mixed-use neighbourhood is proposed including: residential, commercial, mass makers spaces, community rooms, a co-owned biomass plant, and facilities self-managed by citizens.
04. Reconnecting with the city: the site is relinked with the city through soft-mobility and shared traffic principles.
05. Addressing a future oriented plan: the feasibility is guaranteed thanks to an action plan throughout the time, able to integrate a wide range of ownerships and kinds of management. At decision-making level, the plan ensures a high quality development.