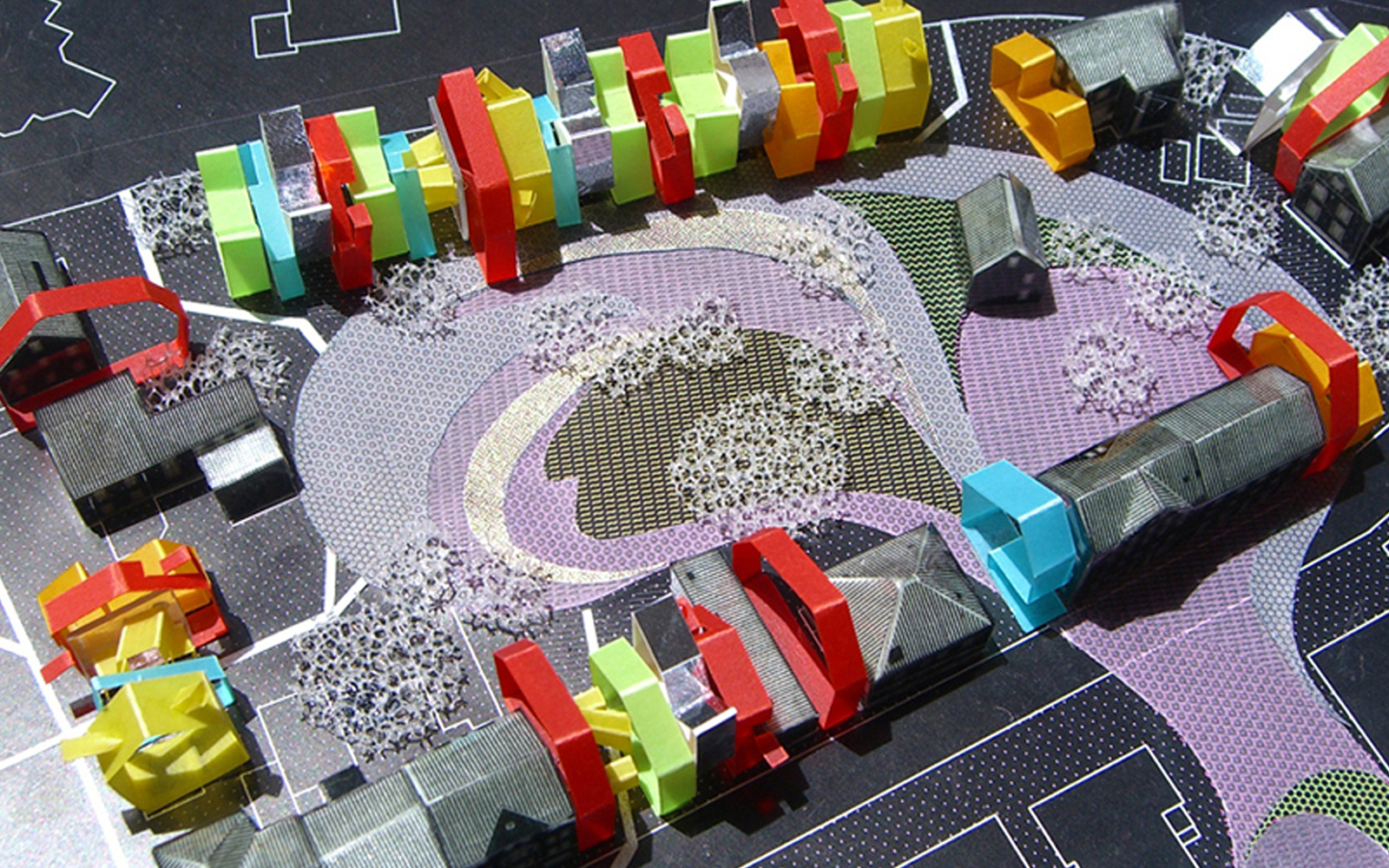 Europan 9 competition in Selb, Germany (1st Prize Europan 9)

Date:
2008
Status:
In progress. Europan 9 Implementation. 1st Prize Europan 9 Selb International Competition
Category:
Europan 9 Selb, Urban Regeneration
Tags:
Europan 9 Selb, Urban Regeneration Selb, Urban Acupuncture
Credits
Client: City of Selb (Stadt Selb)
Location: Inner City of Selb. Germany
Program: Urban Regeneration Plan
Strategic Area: inner city of Selb (11Ha)
Site Area: 1,3 Ha
Built Area: 12.000,00 m2
Budget: 14.500.000,00€
Architecture: Gutiérrez-delaFuente, TallerDE2
Collaborators: ZK for E9
CATALOGUE FOR DWELLING ON THE TIME
● Selb, a shrinking city: Selb is a German city located in the north of Bavaria. It's a case study of the contemporary phenomenon of the post-industrial cities in Europe. Selb was a mono-oriented industrial city whose main activity used to be the porcelain industry. The crises of the 1990s caused large-scale unemployment, people started leaving Selb, and since then the city population has been ageing. Selb became a shrinking city. The goal for the competition was to create a new idea for the urban regeneration of the inner city.
● The backbone of the process: this Europan 9 winning entry works, in between architecture and urbanism, at four levels: (1st) At urban structure level: densify the perimeter of the blocks to redefine the structure and clarify the space of the street. (2nd) At public space level: create a network of semi-public shared spaces in the interior of the blocks, supported by the high degree of porosity of the new fabric. (3rd) At programmatic level: establish a catalogue of very specialized programmatic stripes, strongly anchored in the local context, working in a short term just as extensions (prosthesis) of the existing houses , and creating by addition a new urban tissue in a medium-long term including facilities and residential units. (4th) At long-lasting process level: design an open framework (an action plan) to guide the process throughout the time.
● Europan 9 Implementation: the urban regeneration plan for the city of Selb is based on an urban acupuncture therapy. It is currently under development as the implementation of this 1st Prize won in the International Competition Europan 9. The future-oriented process proposed in the competition is being able to integrate the local realities, the social time, the citizen hopes, and all kind of expected or unexpected contingencies. The plan is an open-end system to trigger a new model of city throughout the time. Visit this Europan 9 implementation process in the category "Europan 9 Selb" or in "Urban Regeneration".