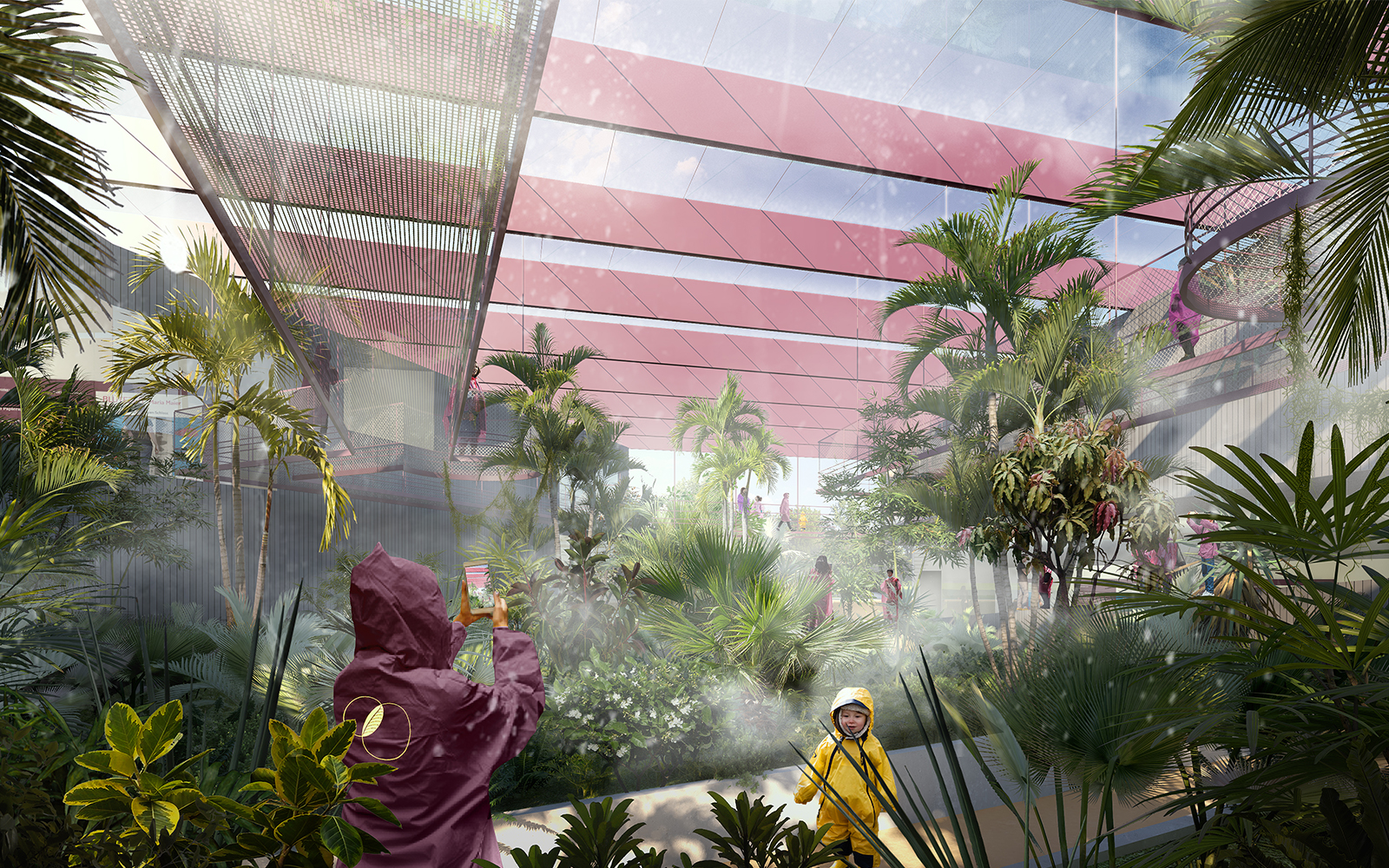 UNESCO museum in Bad Muskau, Germany

Date:
2021
Status:
Honourable Mention 2.Stages Competition
Category:
Refurbishment, Culture, Landscape, Facility
Tags:
UNESCO, refurbishment, landscape, botanic garden, museum, visitor centre
Credits
Client: Geopark Muskauer Faltenbogen, Germany
Location: Geopark Muskauer Faltenbogen, Bad Muskau, Germany
Program: Museum and visitor center, botanic garden and public space
Competition: Honourable Mention 2.Stages Competition
Plot Area: 1.5 HA
Total GF Area: 6.620,00 m2
Architecture & Landscape: Gutiérrez-delaFuente Arquitectos + ml architekt
Competition Team: Ignacio Cimadevilla, Cristina Infante, Maria Vittoria Tesei
Landscape: Ralph Kulak Logo Verde Landschaftsarchitekten
Structure: SBP Schlaich Bergermann Partner
Klima/energy-concept: Transsolar Klima Engineering
Visualizations:Drama
RELAUNCHING HERITAGE THROUGH THE LANDSCAPE AND A TERTIARY GARDEN
● A geological attitude, in between architecture and landscape: the Muskauer Park, a cross-border UNESCO World Heritage site on German and Polish territory since 2004, is the largest and one of the most important landscape gardens of continental Europe, with an artistic and art historical appeal that extends as far as America. It is also a place of outstanding architectural monuments, especially with the central building ensemble consisting of the New Castle, Old Castle and Kavalier House.
The goal of the competition was to create a contemporary exhibition venue through a change of use and a structural expansion of the historic Kavalier House as situated within the historical grounds, in the manner of the so-called C-Plan from the Hints of Landscape Gardening from 1834. The Geopark Visitors' Center will illustrate as a science center the important geological processes, raw material extraction and consequences of changes in the landscape.
● The tertiary garden and the "klima-galerie": the museum and visitors center are split in between the listed Kavalierhaus, the new extension and the outdoor garden in continuity with the historical one from 1834. All these programmatic components are linked by a continuous and three-dimensional promenade for visitors around the key element of the project: the tertiary garden. This space is a tropical garden covered by a mobile roof composed of a series of timber beams. A hanging walkway, the "klima-galerie", around the garden serves as an outdoor continuation of the exhibition experience.