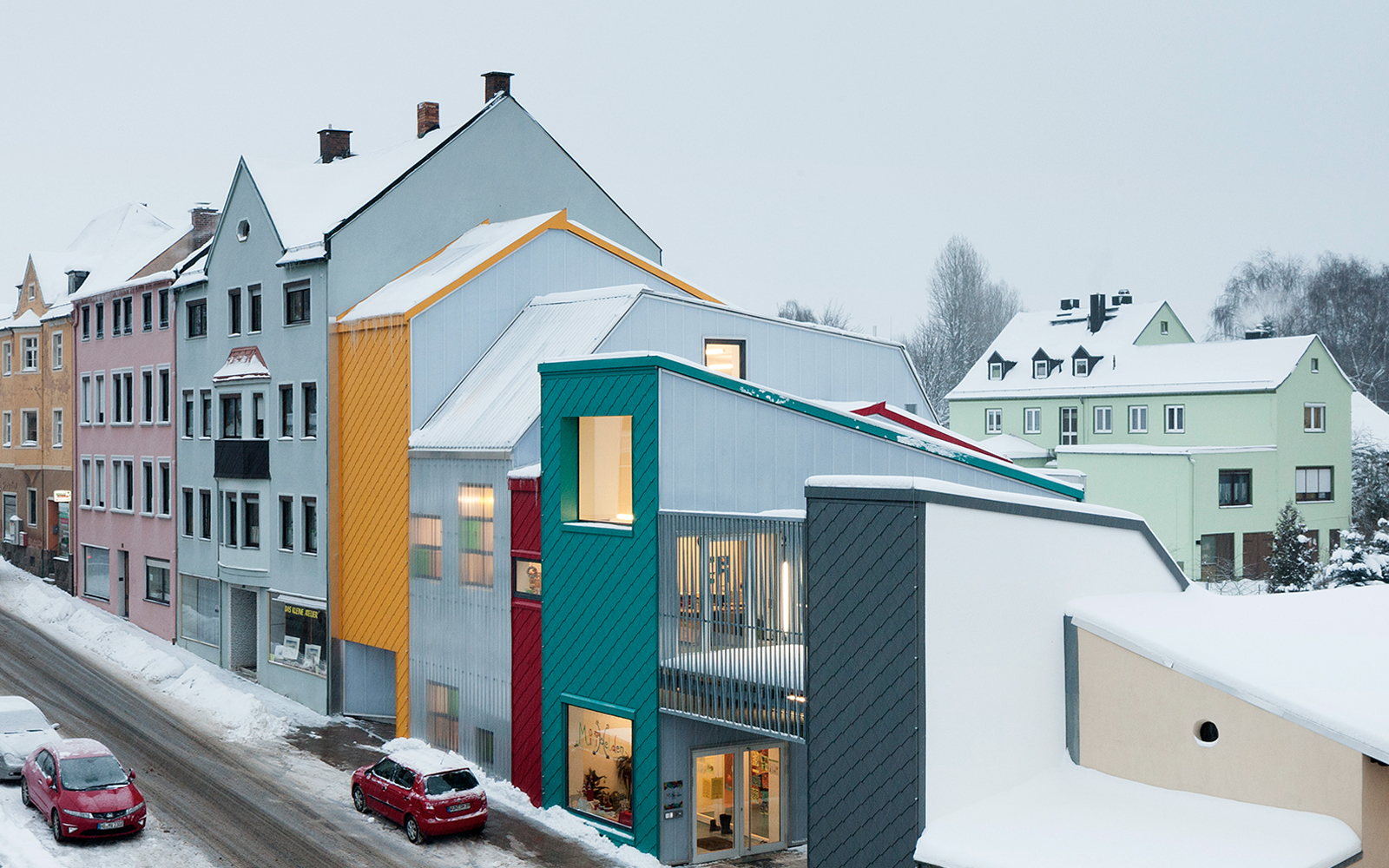 Haus der Tagesmütter in Selb, Germany (Childminders Centre)

Date:
2008 – 2012
Status:
1st Prize Europan 9, Completed Implementation
Category:
Completed, Europan 9 Selb, Urban Regeneration, Facility
Tags:
Europan 9 Selb, Haus der Tagesmütter, Childminders Centre, Centro de Día para Niños, Urban Regeneration, Urban Acupuncture
Credits
Client: City of Selb (Stadt Selb)
Location: Wittelbacherstrasse 16-18. Selb. Germany
Program: Childminders Center
Area: 510 m2
Budget: 1.267.000,00€
Architecture: Gutiérrez-delaFuente, TallerDE2
Local Partner: SelbWERK GmbH, Helmut Resch
Structure: Ingenieurbüro Schultheiß-Dietel
Installations: Ingenieurbüro Peter Möller
Lighting: Ingenieurbüro Netzel + Rennert
Construction: Karl Roth Baumeister GmbH & Co.KG
Surveyor: SelbWERK GmbH
Photographs: Fernando Alda, Feigfotodesign
Video: Bauwelt TV Film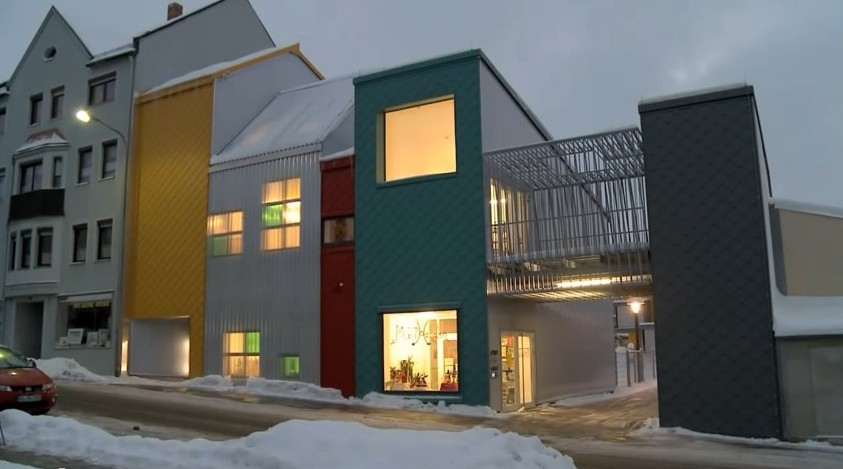 Awards:
● Bauwelt Award 2013 «First Works»
● Luis M. Mansilla COAM Award 2013
● VII NAN Architecture Award 2013
● Architektouren der ByAK 2014
● Finalist XII BEAU Spanish Biennal 2013
● Finalist IV Edition Arquia/Próxima Award 2014
● Shortlisted FAD Awards 2014
A PREVENTIVE ACUPUNCTURE THERAPY FOR THE URBAN REGENERATION OF A SHRINKING CITY
● Europan 9 Implementation: Haus der Tagesmütter (Childminders Centre) is the first completed work of three buildings which are currently under construction as implementation of the 1st Prize won in the International Competition Europan 9 in the city of Selb, Germany. This completed work has received numerous awards such as the Bauwelt Award 2013, or the COAM Award 2013, among others.
● Urban regeneration: it is part of a global urban strategy whose aim is the reactivation of the center of the shrinking city of Selb by integrating and attracting young population. A Preventive Urban Acupuncture Therapy is proposed, consisting on making small insertions (with big effects) in the existing urban fabric to trigger the inner city regeneration.
● A new typology: Haus der Tagesmütter is a program self-managed by mothers associations to take care of babies & children during office hours and after school, making conciliation of family-life and work easier. The flexible stripes system organizes the project into six specialized programmatic stripes working by addition. Existing urban voids between buildings are filled in, so urban facades become continuous redefining the space of the street. In order to connect the interior park of the block with the city network of public spaces, a high degree of porosity in the new fabric is reached thanks to a bridge-stripe with an urban role.
● Anchoring in the future: roofs and facades use the same material along every stripe. Scale and color are adapted to the domestic scale of the neighborhood as well as the public use of the building. Integration and differentiation joins together to establish a nice paradox within the Bavarian urban landscape, anchoring the project in the future. . .