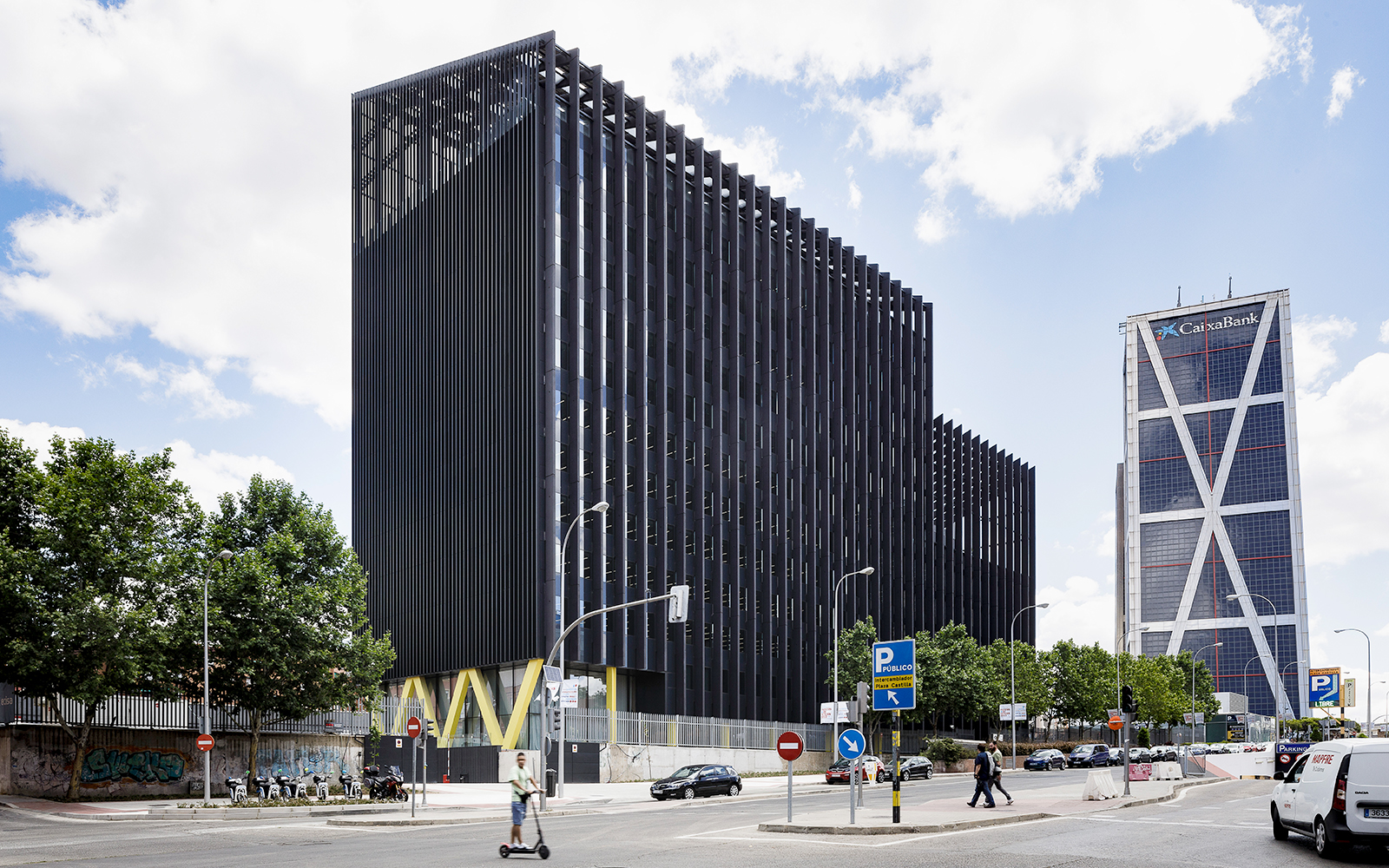 Metro de Madrid Headquarters, Spain (Centro Integral del Transporte)

Date:
2016-2022
Status:
Phase 01 Completed. 1st Prize Competition
Category:
Completed, Urban Regeneration, Culture, Facility, Mixed-use, Landscape, Office
Tags:
Madrid Headquarters, Metro de Madrid, Transport Complex, Centro Integral del Transporte Madrid, CIT Plaza Castilla, nZEB Offices
Credits
Client: Metro de Madrid (Madrid Region Government)
Location: Avd. de Asturias, Plaza de Castilla, Madrid. Spain
Program: Transport Complex (Centro Integral del Transporte_CIT) Phase 01: Headquarters of Metro de Madrid / Phase 02: New Technological and Operational Center, Regional Transport Consortium Headquarters, Metro de Madrid Museum of Transport, Public space (central park with industrial identity)
Prize: 1st Prize in a two stage competition (total of 64 submissions)
Plot Area: 17.670,00m2
Total GF Area: 35.000,00 m2
Architecture: Gutiérrez-delaFuente Arquitectos + Nexo Arquitectura + Andrés Perea Arquitecto (Jardín 1 UTE)
Collaborators Jardín 1: Pasquale Ludovico, María Herranz, Silvia Acera, José Antonio Arias, Teresa Castillo, Javier García, Flavio Martella, Eva Martínez, Marta Guedán, Ignacio Cimadevilla, Alejandro Estébanez, Laura Puchades, José M. Nuñez (concurso)
Landscape: Battle i Roig Arquitectes
Surveyor: Carrión Arquitectura Técnica
Structure / MEP: Valladares Ingeniería, BAC Engineering, Aiguasol
Green Building Certification: VERDE – GBCe. Manuel Macías, Ana García (Herramienta Verde)
Safety Management: Safecor
Construction Companies: Ferrovial Agromán, COMSA, ECISA-MURIAS
Technical Risk Management: CPV-CEP Ibérica, INCOSA
Models: Maqgil Maquetas, Gilberto Ruiz
Visualizations: Three_visual
Photographs: Fernando Alda
Video: «Metro de Madrid Headquarters_ in progress» by Three Visual / Jardín 1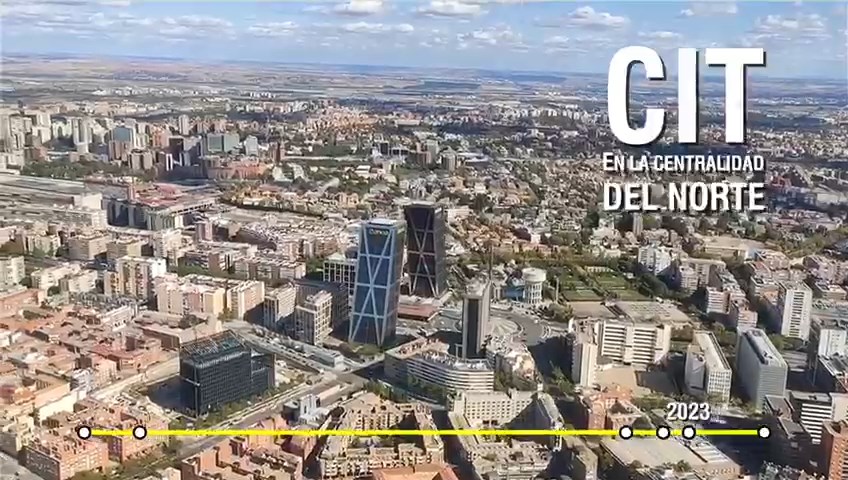 Awards:
● COAM Award 2023
● XVI NAN Architecture Sustainability Award 2022
● Selected proposal of the XVI BEAU
● Selected proposal FAD Awards 2023
● Honourable Mention Edifica Awards nZEB 2023
METRO DE MADRID HEADQUARTERS & TRANSPORT COMPLEX: OPENING AN OLD INDUSTRIAL SITE TO THE CITY THROUGH AN INSTITUTIONAL CAMPUS
● Metro de Madrid Transport Complex (CIT): an institutional campus: The CIT is an initiative by Metro de Madrid to build a Transport Campus on the site of Plaza Castilla (Avenida de Asturias) where the former depots of Line 1 were located. The project has a double objective, on one side the urban regeneration through an existing plot, containing an obsolete Metro facility, and on the other hand the centralization of office spaces and services related to the transport in the Community of Madrid and to the already centennial Metro de Madrid.
The new headquarters of Metro de Madrid company are completed (in 2022) as the first component of the Campus (Phase 01).
The CCOR (New Technological and Operational Center), a building for the Regional Transport Consortium and the Museum of Transport will be included in a second phase. All the buildings are framed within the sustainability criteria and the almost zero consumption building standards nZEB.
● A new urban acropolis: Metro de Madrid making city: One of the urban projects key, belonging to this institutional acropolis, is the visual and physical permeability which allows the visitor to articulate the relationship between the built, the central garden and the urban context. A new urban structure clarifies the space of the street and the interior Garden. A new habitat for the workers, the neighbours, the visitors but also for the local fauna and flora. The CIT creates a space which Madrileños would remember, a space they would want to come and feel like citizens. A place that does not exist in the environment of Plaza Castilla. Just yet.
● Metro de Madrid legacy: a heritage for the future: The central Garden, Jardín 1 Metro (in regard to the old depots of the Metro Line 1) is a new Metro park which maintains the legacy of the old depots space. A new space which talks about the infrastructures that made Madrid a great city, and which reflect a contemporary attitude to restore, to update and to reuse. A contemporary urban archaeology practice based on a circular strategy.
The past of this place will be present in numerous aspects, but it gets its particular importance in the central Garden, built from the depots existing structure and the "furniture" elements such as the escalators, the mechanical doors, the masts, the railways and many others, keeping their yellow colour of maximum visibility, considered very iconic in the industrial Metro culture. Attention should also be drawn to the recycling of the ballasts deposit, still on the plot, which will be an urban landmark for the main access to the Garden.
The heritage of the place is renaturated and serves up as inspiration. It arises a hybrid landscape in Plaza de Castilla: Jardín 1.